J2 has developed a sensor analyzer module featuring triple 23-bit SMU channels with additional heater regulation.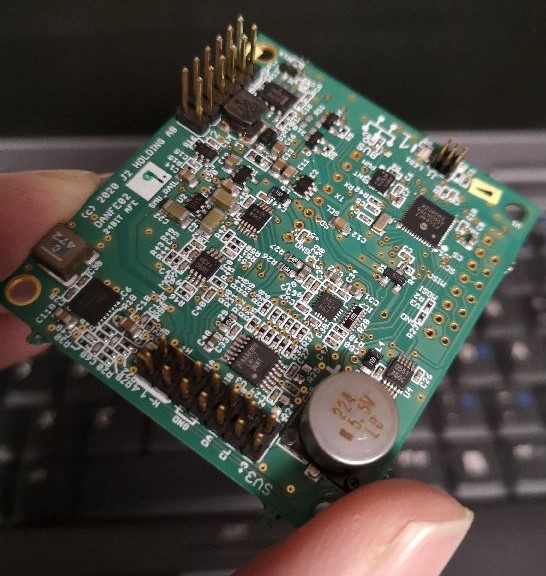 Sensors of today often need a variable voltage applied while measuring the sourced current. The AFE2401 module holds
2x generic SMU (Source-Measure) channels (0-5V @ 400uA max, 7nApp noise, in 23 bits)
2x Bias voltage outputs, -5V...+5V (typically driving MOS gates)
1x SMU channel for a pt100 sensor (closed loop temperature regulation with the heater driver)
1x heater driver providing up to 2A, 0-12V, up to 8W to the load
1x 3.3V slave i2c interface
The module can be supplied from a source of 5-12V and interfaces directly to Arduino, Beaglebone or Raspberry Pi i2c bus. For lab testing an optional OLED display can be attached.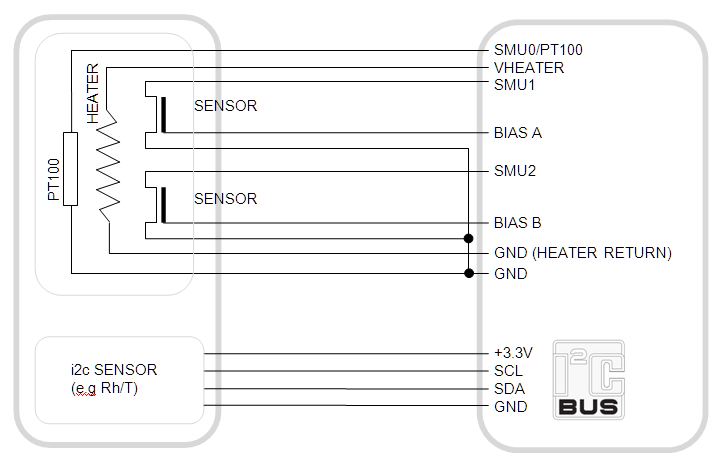 Left: Sample with optional i2c sensor
Right: AFE2401 connections to the sample.
Read more at